Product Description
Lumei PVC Profile
Jinan Lumei building materials co.,ltd is a professional manufacturer to produce PVC profile for uPVC windows and doors.Lumei PVC profile factory has entered the building materials industry since 1995 and still now has been working for PVC profile more than 20 years.We have the best outstanding team ,exquisite manufacturing, strict quality test and we will offer the best service to our every customer.We have casement PVC profile series 60/65/70 mm;sliding PVC profile series 80/88m/100mm. Especially our "ZHIZHEN"70MM series PVC profile are our high-end products for uPVC windows and doors, its very popular in high-end markets.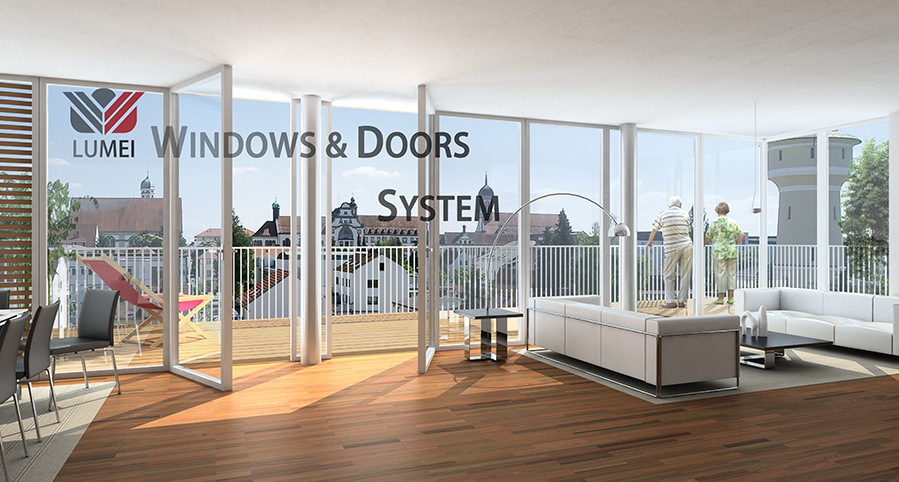 The advantages of 70 series of open uPVC doors and windows:

- The main section bar with a six-cavity structure has good thermal insulation and energy saving effects, which is one of the most sophisticated section bar systems in today's market.

- Applies an independent drainage cavity design to improve the drainage performance of finished windows.

- It can be designed in tilting windows, inclined windows inward, fixed windows, etc.

- Through connection materials, you can form connection at any angle.

- It can be equipped with hollow glass of three layers and double layer at large intervals.

- With simple, useful and highly operable technologies, it is suitable for industrial production.

- 4-level air tightness, 3-level water tightness, 4-level wind pressure resistance and 8-level thermal insulation.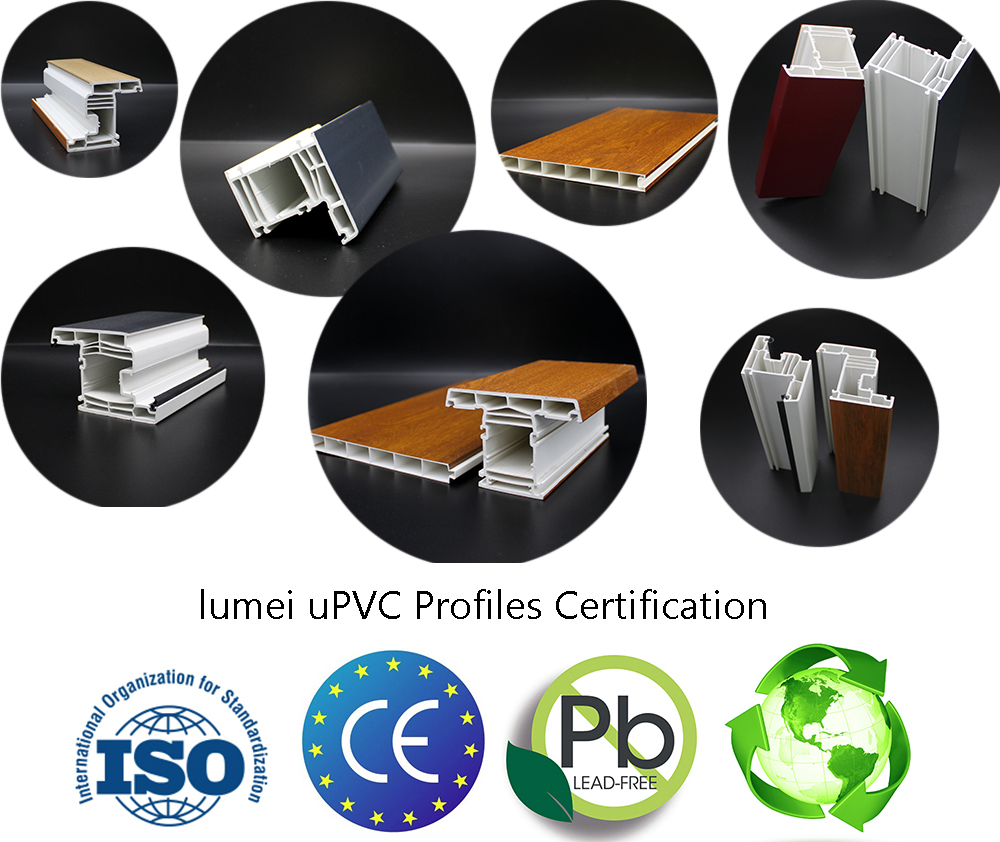 --Lumei PVC profile are lead free and all of products are ensured by CE/RoHS/ISO9001 Certification
--Lumei PVC profile are 100% raw material 100% recyled materials .Really environmentally friendly
--Lumei PVC profile have special products have been added, and a sufficient amount of UV absorbers, titanium dioxide, has been added to achieve anti-aging, anti-oxidation and anti-ultraviolet effects.
--The surface of the Lumei PVC profile product is smooth, it is not easy to accumulate dust, easy to clean.
--Lumei PVC profile The multi-cavity design structure prevents the heat from being dissipated too quickly, thereby making the heat preservation performance good, and the upvc material is not easy to be burned due to the addition of the flame retardant material.

PVC profile for all types of uPVC windows size: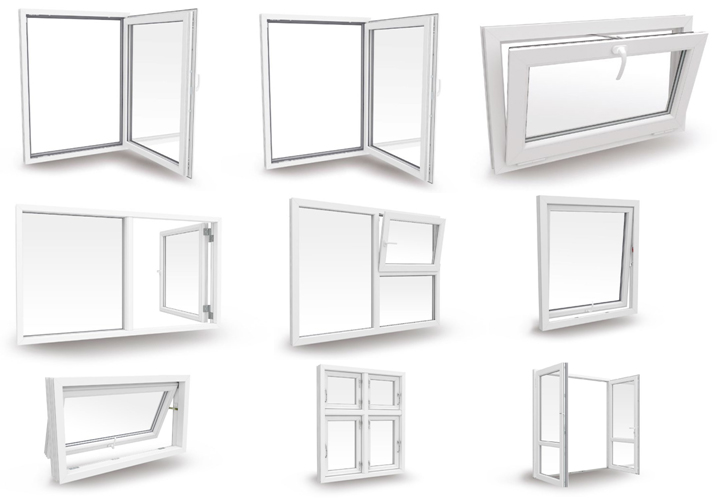 About the uPVC windows,How to clean uPVC windows?

1. The dust on the doors and windows should be cleaned regularly to keep the doors, windows, glass and hardware clean and bright.

2. If the door and window are contaminated with oil stains and other difficult to clean things, you can use Jieer Liang to scrub, but it is best not to use strong acid or strong alkali solution for cleaning, which not only makes the surface finish of the profile damaged, but also destroys the surface of the hardware. The protective film and oxide layer cause corrosion of the hardware, especially when some customers are cleaning the wall with sulfuric acid, be careful not to get the door and window infected.

3. The debris inside the frame should be cleaned in time to prevent the drainage channel from being blocked and causing poor drainage and water leakage.

4. When opening the doors and windows, the strength should be moderate, try to keep the speed even when opening and closing.

5. Try to avoid hitting the door or window with a hard object or scratching the surface of the profile.