Product Description
Lumei factory's product consists of 60 series casement pvc profiles, 60 series sliding pvc profiles, 65 series casement pvc profiles, 70 series casement pvc profiles, 80 series sliding pvc profiles, 88 series sliding pvc profiles, 108 series sliding pvc profiles, awning type windows, and more.we supply pvc window profile pvc door profile pvc window frame door frame profile for uPVC casement windows and upvc stable doors upvc patio doors etc. It has special propensity to facilitate water drainage, provides low inventory cost with one type of support sheet and one type of gasket, can work in harmony with fly screen, shutter and shutter systems. Ithas perfect design in world standards which is compatible with all domestic or foreign accessories.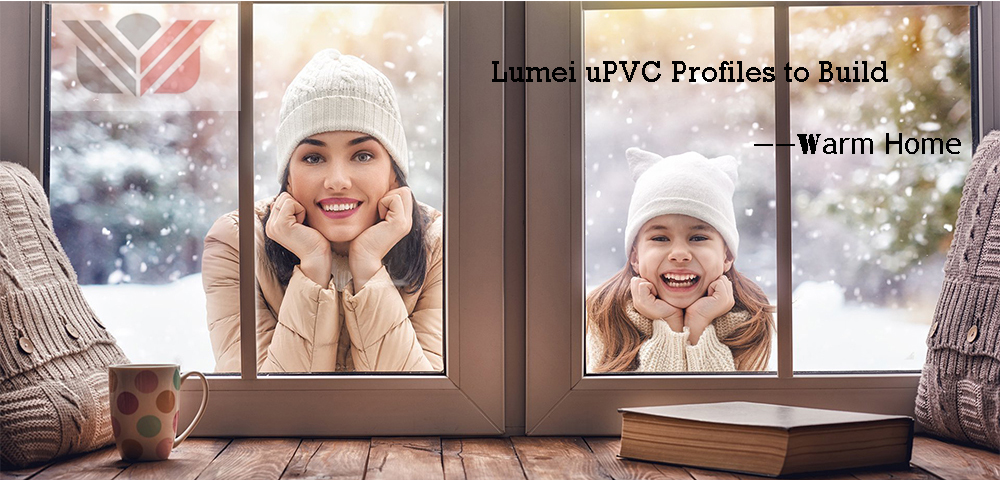 The advantages of the upvc profiles like below:

High strength steel reinforced;
High weather resistance even in coastal areas;
Maximum wind resistance;
Termite resistance;
Impact resistance;
Fire resistance;
Corrosion resistance;
UV stability or efficient thermal insulation;
High acoustic/Sound insulation;
Water tightness or weather tightness;
Pollution Proof;
Aging resistance;
100% recyclable;
Minimum maintenance required;
Highly Adaptable to architectural requirement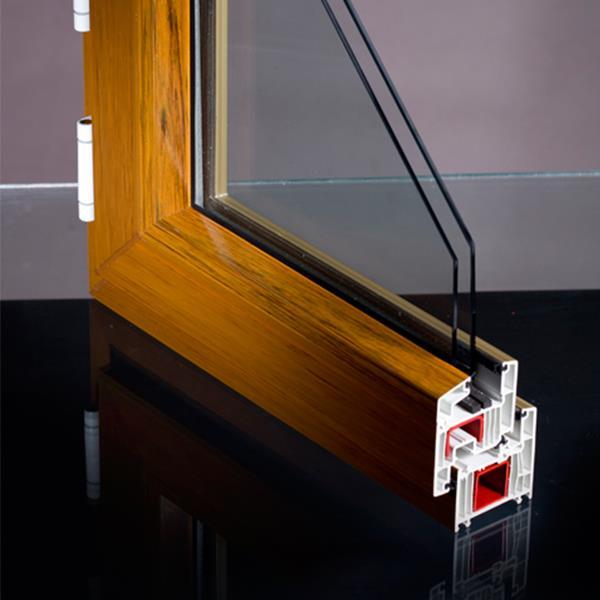 The drawing pictures of casement doors pvc profiles :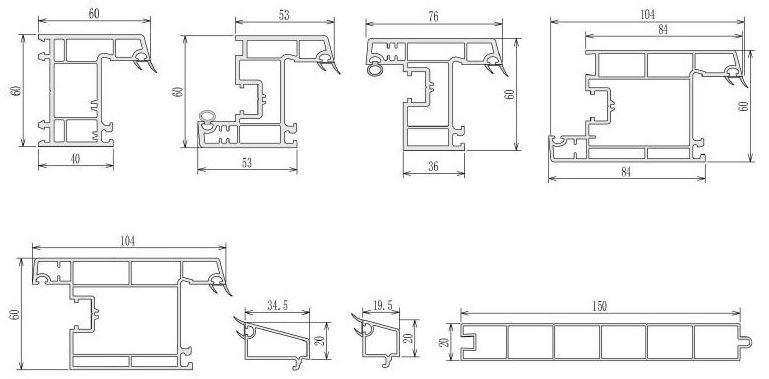 --Certification of casement doors pvc profiles,CE &ISO9001&ROHS with leadfree material
--Lumei upvc profile have special products have been added, and a sufficient amount of UV absorbers, titanium dioxide, has been added to achieve anti-aging, anti-oxidation and anti-ultraviolet effects.
--The surface of the Lumei upvc profile product is smooth, it is not easy to accumulate dust, easy to clean.
--Lumei upvc profile The multi-cavity design structure prevents the heat from being dissipated too quickly, thereby making the heat preservation performance good, and the upvc material is not easy to be burned due to the addition of the flame retardant material.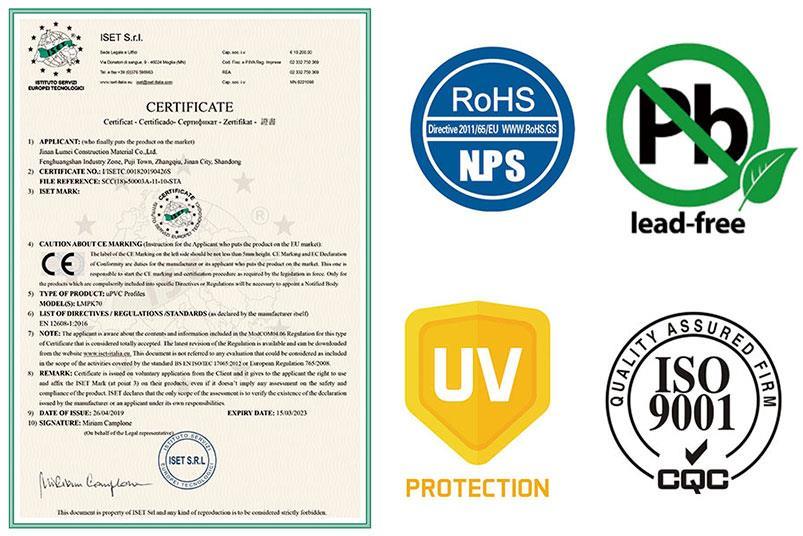 Hardware of casement doors pvc profiles :
Hardware (upvc window locks upvc door locks and upvc window handles upvc door handles) – There are many different types, quality, cost, aesthetics similar to the other types of fenestration so ensure the specification matches what you require. A big selling point for uPVC`s is the multipoint–tilt and turn hardware as gives the option to change from a sash window to a vertical tilting window.