Product Description
Lumei Construction Material Co., Ltd. is the first comprehensive enterprise in China specialized in producing Black uPVC & PVC profiles.We have been authorized by ISO 9001:2008 Quality System Certificate, which are eligible to the standards of GB/T19001:2008, BS7413:2002, CE and SGS. All of Black uPVC profiles used CaZn stabilizer formula without any heavy metal material including Lead(Pb). It is 100% Eco-friendly Green material.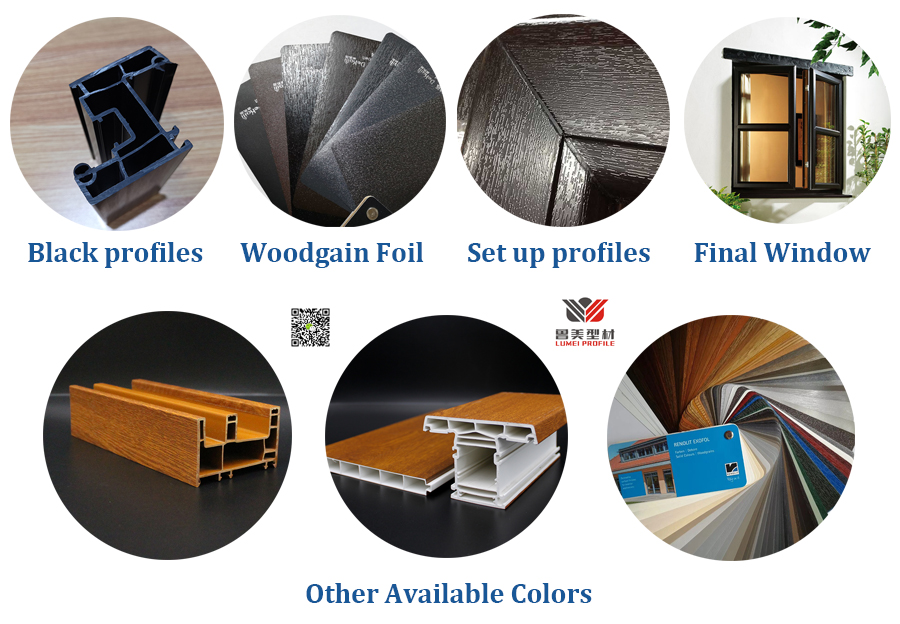 We are a manufacturer of Black uPVC profiles as well as 3 other colour options. We supply our coloured uPVC profiles to domestic & all over the world. Black profiles are the latest fashion for your home improvement, from windows to black doors everyone is making the move to black.


Black Windows can be made in several ways including foil/lamiated uPVC profiles & co-extruded with ASA layer. We manufacture renolit & Dekaili foiled uPVC profiles which are foiled during the extrusion process to bond the foil to the base uPVC. Foiled uPVC is the preferred method of producing coloured windows and doors as this method provides an attractive woodgrain finish.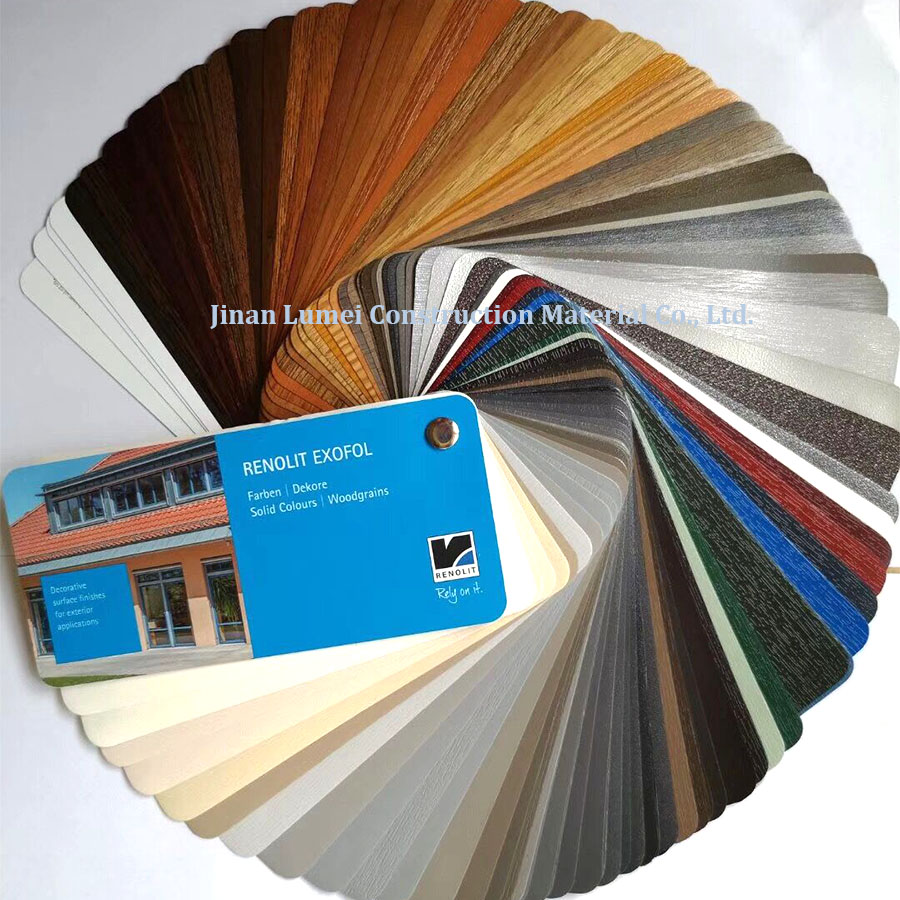 This coloured foil can be applied externally and internally to any base colour of uPVC including white, dark brown, creme and caramel in order to provide the desired finish internally. Due to the colour of the black foil most people choose the dark brown base colour as this provides the least contrast.
uPVC Window Handles uPVC Window Locks uPVC Door Locks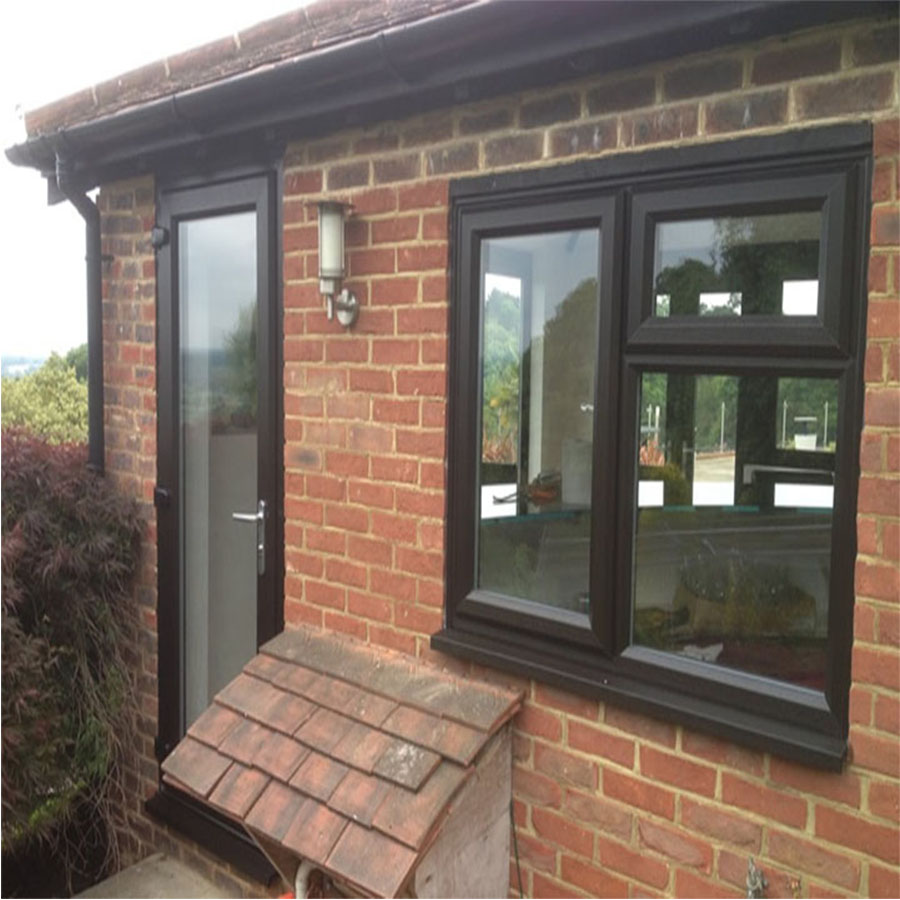 Aluminum Clad Windows Double Glazed Windows uPVC Sash Windows
Pvc Window Profile Pvc Door Profile PVC Window Frame Door Frame Profile