Product Description
LUMEI UPVC Profiles are lead free and ensured by CE certification and RoHS ,and our profiles are very popular in many counties:Our products have been exported to many countries, Asia, Europe, America, Central America, such as Argentina, Spain, Chile, Guinea, Guatemala, Valvado, India, South Africa, etc. Our annual output can reach 8,000 tons a year. Up to 600 tons in January, it can definitely meet your demand; using energy-saving materials has truly achieved green environmental protection.
Our product series: casement 60/65/70mm;sliding series 60/80/88/100mm .We supply Extruded PVC/U-PVC materials,plastic profiles,pvc window profile,pvc door profile,pvc window frame,door frame profile for upvc casement window upvc sliding windows .color have white color pvc profile, uv-resistance pvc profile,ASA extrusion pvc profile and laminated rays pvc profiles mulit-kinds of products for your choice.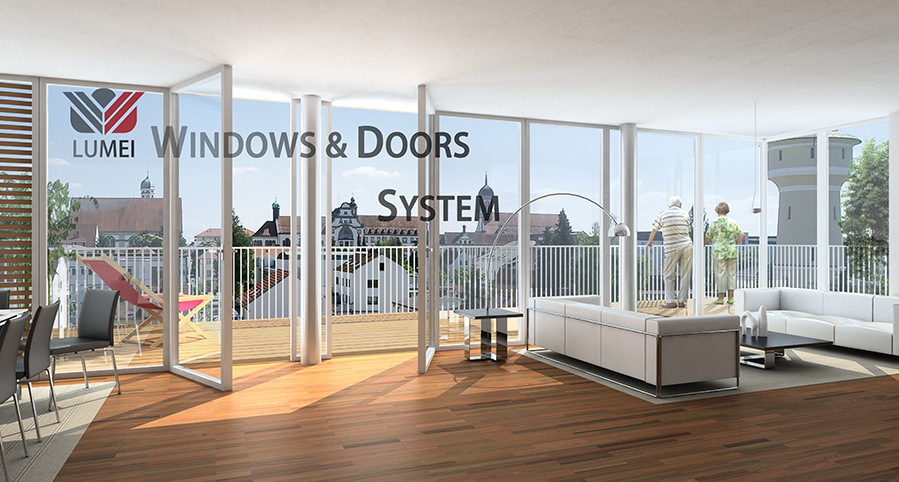 Advantages of ASA technology pvc profile
High weather resistance

Excellent high temperature performance

The apparent good quality Uniform surface color, texture the same; Smooth surface, no dents; High surface brightness, in which up to 70 gloss over.

ASA has some anti-static effect, allows the surface to accumulate dust.

ASA and PVC processing performance similar to ensure that the composite strength of co-extruded profiles
ASA and PVC synthetic section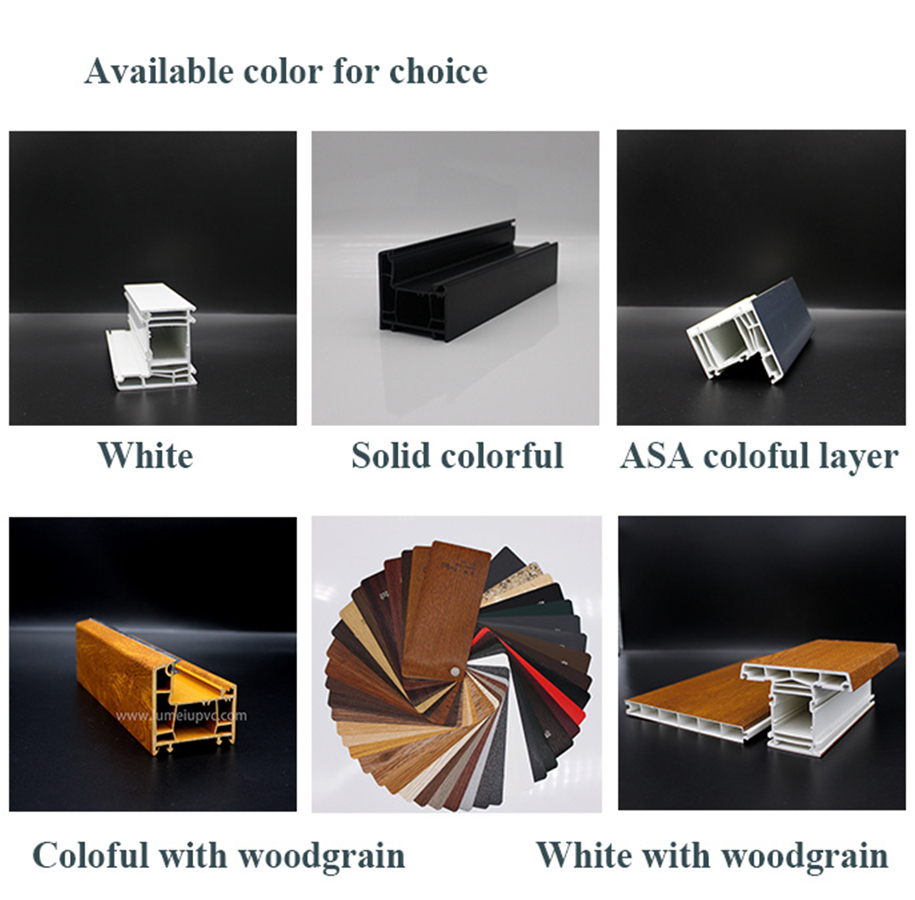 Unique formula and technology products truly reflect the qualities of super weather, do not fade The molecular core-shell structure gives excellent product super toughness, not collapsing material. The use of advanced anti-static technology to make products with self-cleaning function.

Special welding angle seamless approach to product.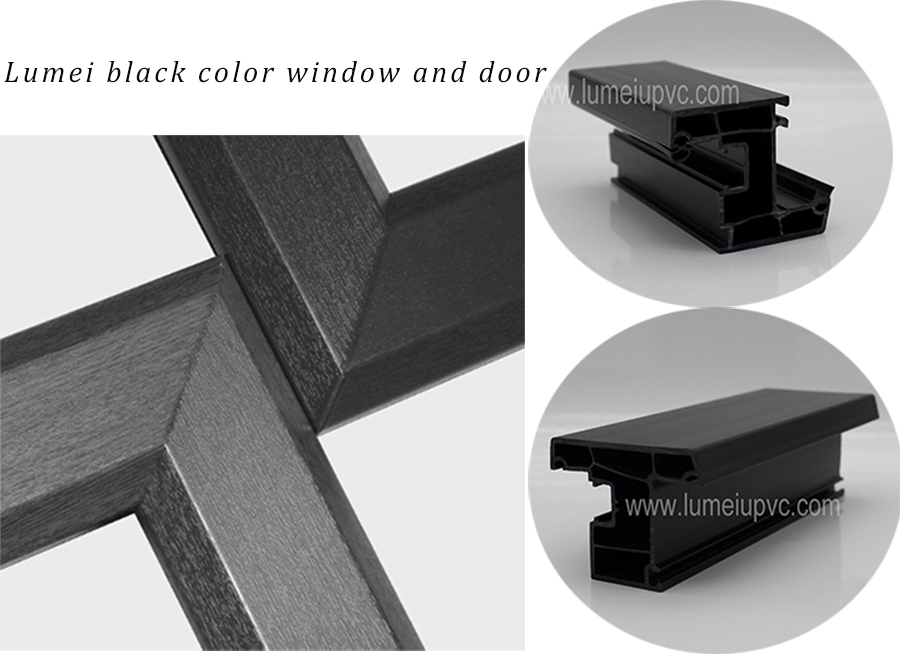 ASA Super weatherability functional film has all the advantages of ASA, such as super weatherability, chemical corrosion resistance, salt spray resistance, oxidation resistance, UV resistance, high temperature resistance, low temperature resistance and abrasion resistance.

ASA upvc profile with co-extrusion uv resistance profile, ASA color can do according to customers requirements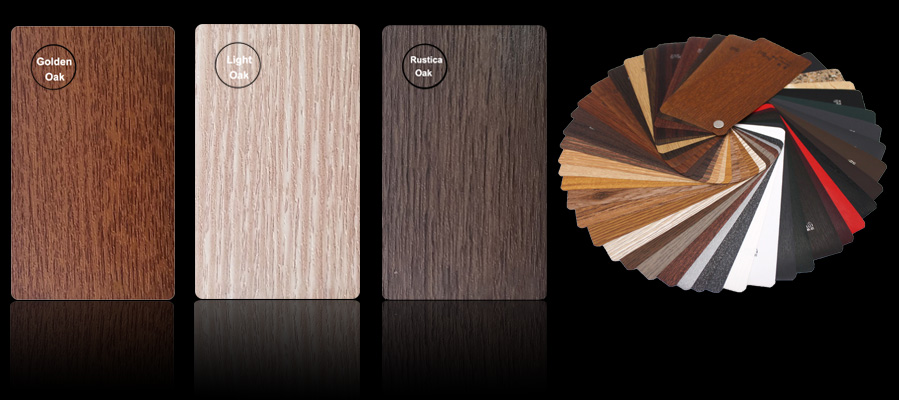 --Lumei upvc profile are 100% raw material 100% recyled materials .100% lead free material certified by CE/RoHS/ISO9001. Really environmentally friendly.
--Lumei upvc profile have special products have been added, and a sufficient amount of UV absorbers, titanium dioxide, has been added to achieve anti-aging, anti-oxidation and anti-ultraviolet effects.
--The surface of the Lumei upvc profile product is smooth, it is not easy to accumulate dust, easy to clean.
--Lumei upvc profile The multi-cavity design structure prevents the heat from being dissipated too quickly, thereby making the heat preservation performance good, and the upvc material is not easy to be burned due to the addition of the flame retardant material.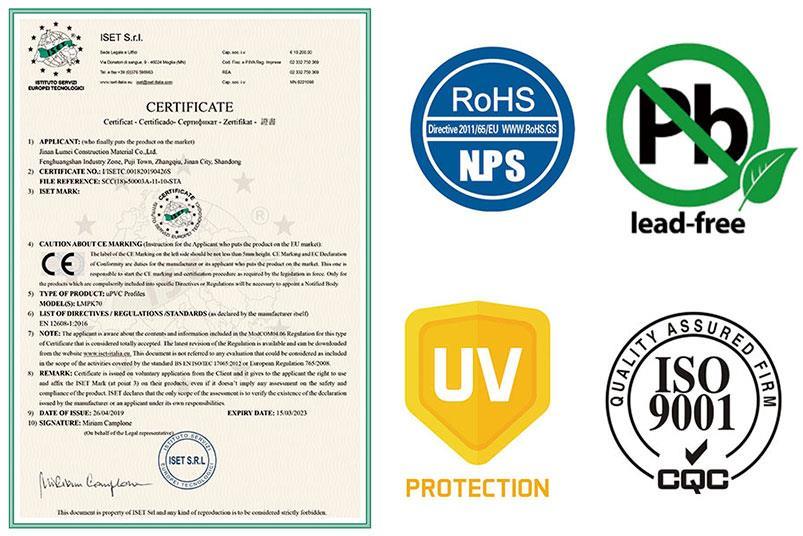 Our Services
--Pre-Sale Service
Professional advisory : Provide professional information platform.
Live demonstration: Training in the use our products .
Inspection measurement: Combined with the actual environment ,measurement ,for the most reasonable design scheme.
Professional design : According to the requirements and our experience in the design of a variety of solutions.
Honest quotation: Plain code marks a price ,the pursuit of win-win with customers.
Modify solution :Let your satisfaction is our pursuit.
Home sign :Let your peace of mind and effort is our responsibility.
--Service on Sale
Sale service mainly to coordinate schedule with party a to ensure the quality and time limit for a project ,
doors and windows packaging,special professional inspection ,installation,commissioning ,inspection on a regular basis.
--After -Sale service

--The content includes :
1>The doors and windows hardware fitting are not open and flexible.
2>The sealing strip is not flat,off tank,curling .
3>Drainage holes ,the pressure balance channel is not smooth.
4>Construction sealant peeling off the trough.
5>Fogging phenomenon of hollow glass interlayer in the winter.
If you have any needs welcome to contact me!