Product Description
Aluminium Clade uPVC Window Profiles
What is Aluminium Clad uPVC?
The aluminum-clad profile is based on the uPVC profiles, with aluminum on the outside, steel lining in the middle,
and multi-cavity design structure. Used for uPVC door and window system.Aluminium coated uPVC profiles comes
from Germany technology on 2014.It improved the direct connection between the aluminum plate and the uPVC
profile, and replaced the nylon connector with a direct connection of aluminum and uPVC.This purpose could let
the uPVC door and window can achieve more perfect mechanical properties. Also the choosing of TPE gaskey
to replace the EPDM strip to ensure that the strip never falls off.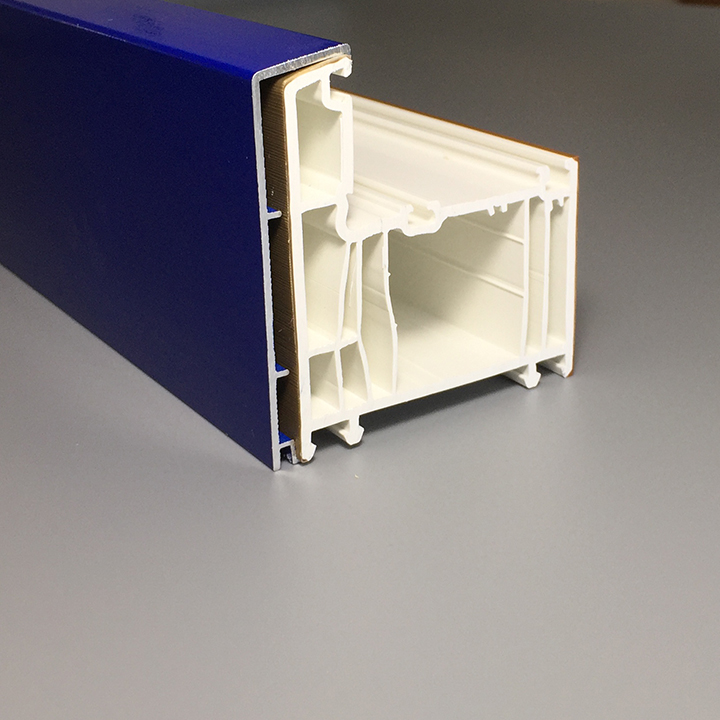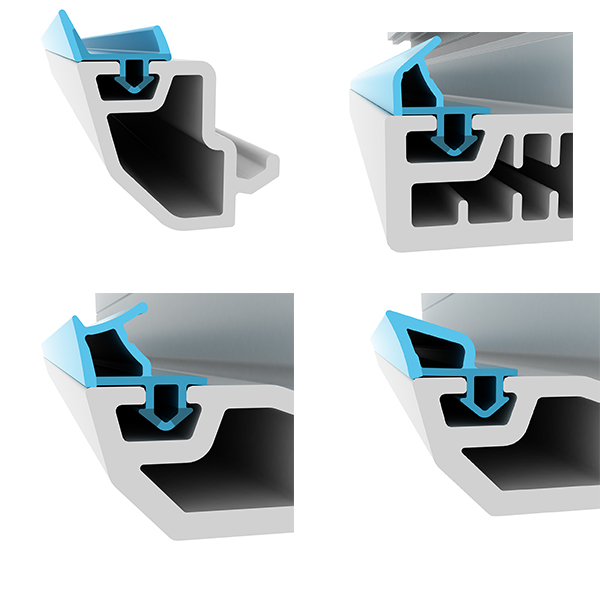 What is Aluminium Clad uPVC window and door systems
UPVC resin as the main raw material for aluminium clad uPVC window and door systems but the outer side is coated
with aluminum plate. Then the steel lining is fixed on the UPVC by screwing, and the multi-channel sealing strip gasket
and the original hardware are matched with high technical standards. It becomes a highly energy-efficient system door
and window. Simply understand, aluminum-clad doors and windows are improved on the basis of plastic-steel windows.
On the basis of UPVC on the inner surface, the outer buckled aluminum plate is used.
Why choose Aluminium Clad uPVC window and door systems
Cost Saving

--The perfect combination of uPVC and Aluminium will help you save about 1/3 than a Aluminium window and door.
Double Decorative Effect
--It is a elegant uPVC profiles from the inside but it is a noble and luxurious aluminum alloy door and window
sight from the outside. This can meet the different requirements of the materials inside and outside the building, retain
the characteristics and functions of various windows, the outer aluminum alloy has a protective effect, and is easy to maintain,
can be sprayed in a variety of colors on the outer layer, maintenance.

Aging Resistance

--Aluminium Clad uPVC proifles solves the problem of long-lasting wind, sun exposure, aging resistance, and even discoloration.
The weather resistance of Aluminium itself offers the better guarantee of whole window and door service life.
Thermal Insulation

--Triple gasket are used for window and door system,watertight, airtight, thermal and wind pressure have good performance.
Surface Finishs
--Outside Aluminium surface could be customized as client requirements. The appearance of fashion generous, without losing
the connotation of energy saving and environmental protection.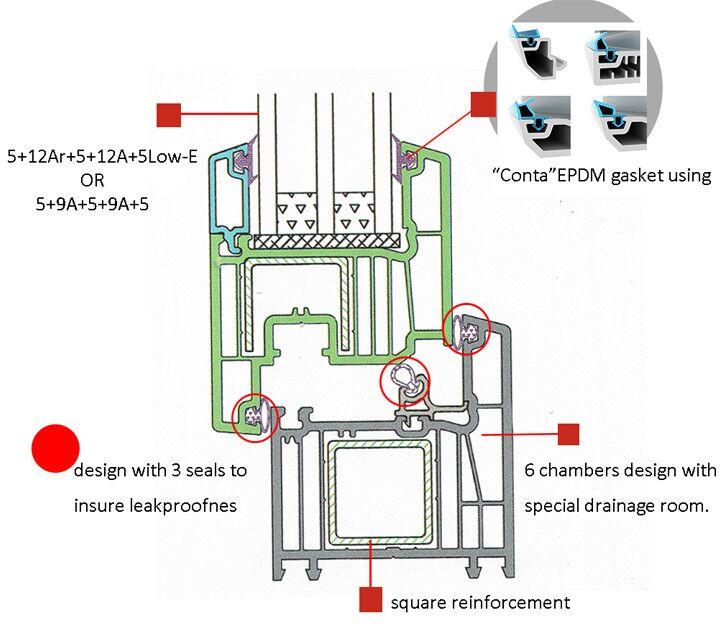 Our Profiles had passed CE certification without lead & any harmful material.
PVC with aluminium profiles