70mm series casement window pvc profile 
Casement windows are highly popular for its exquisite design and style that is beautiful to the eye and versatile in its function. They are fitted into any space of any architectural structure for an elegant look. Casement vinyl windows offer beveled exterior sash designs for a larger glass area appearance with an attractive slimness to its overall structure.

A casement window uses the heavy-duty hinge system to offer multi-directional ventilation with an easy sash cleaning from the interior. Its positive crank mechanism makes it easy to operate the windows in opening and closing the sash. There are metal reinforcements in securing and operating the hinge system with a multi-point locking for a tight fit and extra safety. Moreover, multiple light configurations could be available in one mainframe for a unique and exquisite design.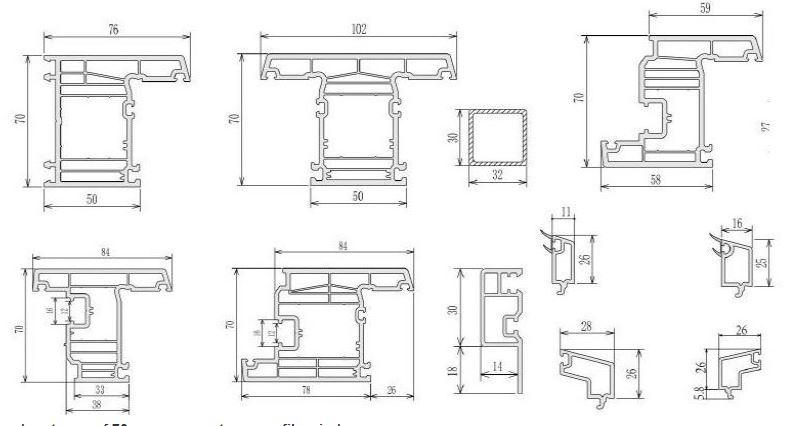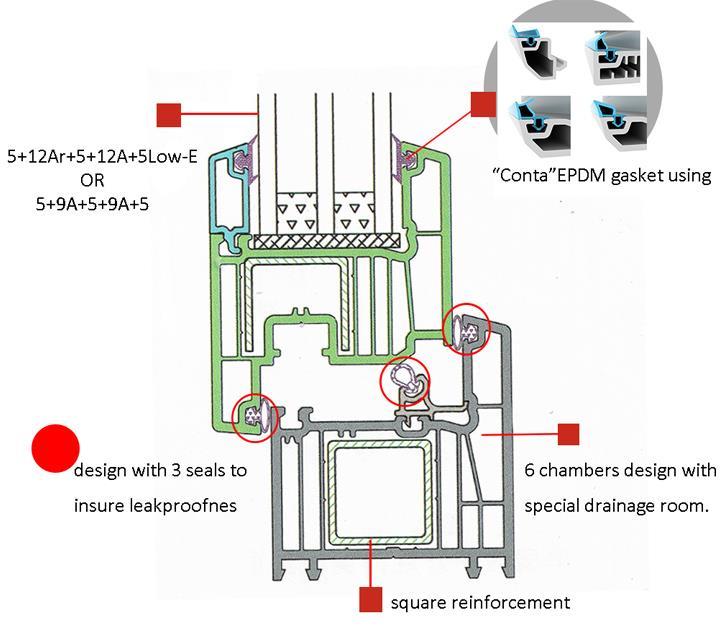 Key benifits
COMPRESSION SEAL TECHNOLOGY
Providing outstanding Thermal and Acoustical performance.Our windows have multiple locking points and dual weather seals, providing optimal air and water tightness.
HIGH STC RATINGS
Up to 41 dB. As locking points all around the sash perimeter are engaged, exceptional barriers to air, water and sound are created.
ENERGY EFFICIENT
Insulated glass up to 1 3/8 in (35 mm) thick achieves U-factors down to 0.18  increasing both energy efficiency and acoustical properties.
STRUCTURAL STRENGTH

Fusion-welded corners enhance structural strength and offer a cleaner finish. Large chambers accommodate robust reinforcements required in heavy commercial applications.